Elljoa Syena ~ Grace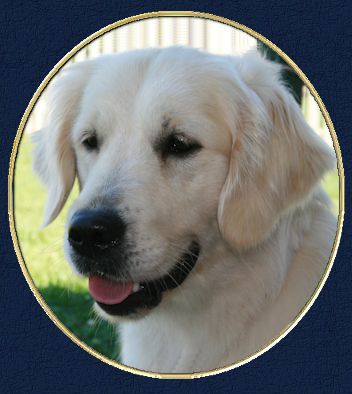 Sire: Phileni Chase the Ace ~ Dam: Elljoa Buttons n Bows
Born 21st April 2010
Hip scores 2-6. Elbow score 0-0, clear heart and clear eye certificate.
Grace carries a wonderful mix of both UK titled and Australian Obedience titled dogs in her pedigree that shines through in her wonderful conformation and the unconditional loyalty that we have found in this beautiful cream dog.
Shown lightly to date Grace has been consistently placed under local, specialty and international judges at many all breed shows as well as being awarded Best baby Puppy bitch in Show at her first Golden Retriever Specialty Show in September 2010 and more recently at our 2011 Golden Retriever Club specialty show in September under UK judge Mrs Joan Grimmett (UK) where Grace was awarded 3rd Place in a quality line up of the Junior bitch class.
Critique from Mrs Joan Grimmett UK judge GRC show 4/9/2011:
"Another pretty bitch, loved her head and expression, good reach of neck, good topline and tailset, good bend of stifle."
Grace has blossomed into a well grounded, confident and very sound young girl who continues to show great promise in the show ring as an adult dog in our campaign towards her championship title.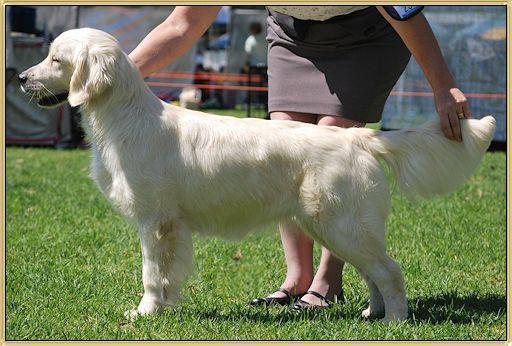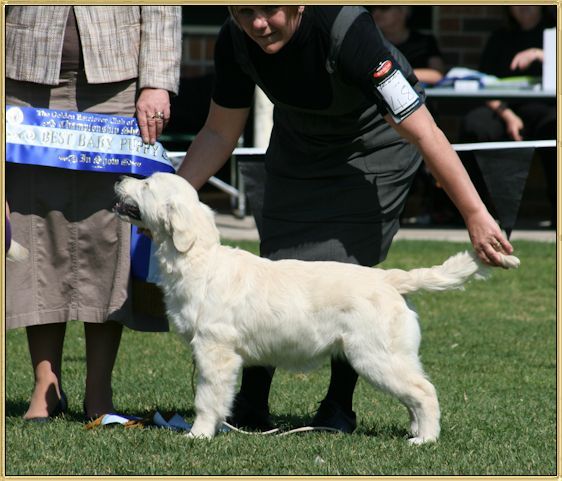 Pedigree of Elljoa Syena
---
Parents
GrandParents
G-GrandParents
Phileni Chase the Ace
Ch Euraidd Just a Gigolo UD
Avonbreeze Heedless
Ch Ramgold Ricotta
Phileni Ramblin Rose
Ch Sandusky Klammer CDX (Imp Swe)
Ramgold Regent
Elljoa Buttons n Bows
Ch. Phileni Pheonix Rising
Styal Scotts Son of Ramgold CD (Imp UK)
Phileni Ramblin Rose
Elljoa Etiquette
Aus Ch Lawnswood Rustic Rian (Imp UK) UD
Elljoa Lady Kensington CD